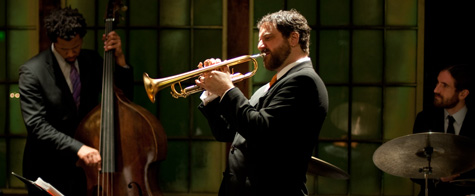 Whether you're trying to impress your clients at a corporate event, reward your employees at an office party, or throw the best backyard party of the season, the Jason Parker Quartet can provide the perfect ambiance! That's why we're the go-to band for organizations like Microsoft, Starbucks, The Bill & Melinda Gates Foundation and many more.
The music you choose for your party speaks volumes
Show your guests that you are equal parts classy and fun by hiring the JPQ. We know how to read the room and provide the perfect music for each moment. When it's time for us to set the mood but not get in the way, we'll play upbeat but laid-back standards that will have your guest's toes tapping but still allow them to converse at a comfortable volume. When you want us to get people up and dancing, we'll ramp up the energy and make it impossible not to move!
The JPQ is ready to make you a hero
Hire the JPQ and your clients will be happy, your boss will be happy, your friends will be happy, and you will look like a hero! Contact us today to see if we're available to bring the class and the fun to your next party or event.