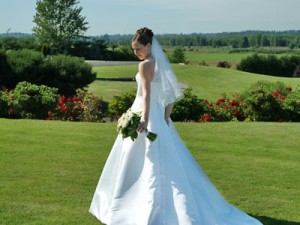 Andrew and Kim had an absolutely gorgeous wedding at Lord Hill Farms on Friday and we were honored to be a part of it.
It was bar far the nicest day of the year, sunny and around 75 degrees. We starting playing the cocktail reception out on the lawn. There is a little gazebo where they had us play, which was a really nice backdrop for the music. We kept things upbeat and fun while people talked, took photos of the stunning views and played croquet. When it was time for dinner we moved inside the main hall, which is a huge barn-like structure that is at once rustic and elegant. We played on the stage while everyone enjoyed their meal.
This was my first time playing at Lord Hill Farms and I hope to be back there again soon. The venue is stunning! It's only 35 minutes outside of Seattle, but it's in the middle of Snohomish County farm country. They have a 180 degree view of the valley below them and huge grounds with ample room for celebration, and even croquet! While we were there we saw both parachuters and bald eagles in the sky!
I hope to have some pictures of the event to post soon.