4Culture Press Release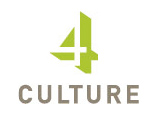 I'm still on cloud nine about receiving a grant from 4Culture to help finish the JPQ CD! Today I received the official press release and was able to see the rarefied company I'm in. Other recipient include trumpeter Cuong Vu, filmmaker Lynn Shelton, Senegalese master drummer Thione Diop, and pianists Wayne Horvitz and Jovino Santos Neto. That's just a small sampling of the wildly talented and deserving individuals and organizations receiving assistance from 4Culture.
Click here to view the entire list and press release.