We spent a beautiful Sunday afternoon (Fathers' Day) with Susannah and Rob at Golden Gardens for their wedding. They were two of the most easy-going soon-to-be-married's I've worked with and their family and friends were much the same. The day was a tad cloudy but it stayed dry the whole time and a good time was had by all. This was a fun crowd that liked to dance, and we were happy to oblige. We were joined by the lovely and talented Katrina Wible on vocals who wowed them all day, as she usually does, with her blend of jazz standards and R&B classics. Here's a few photos I snapped: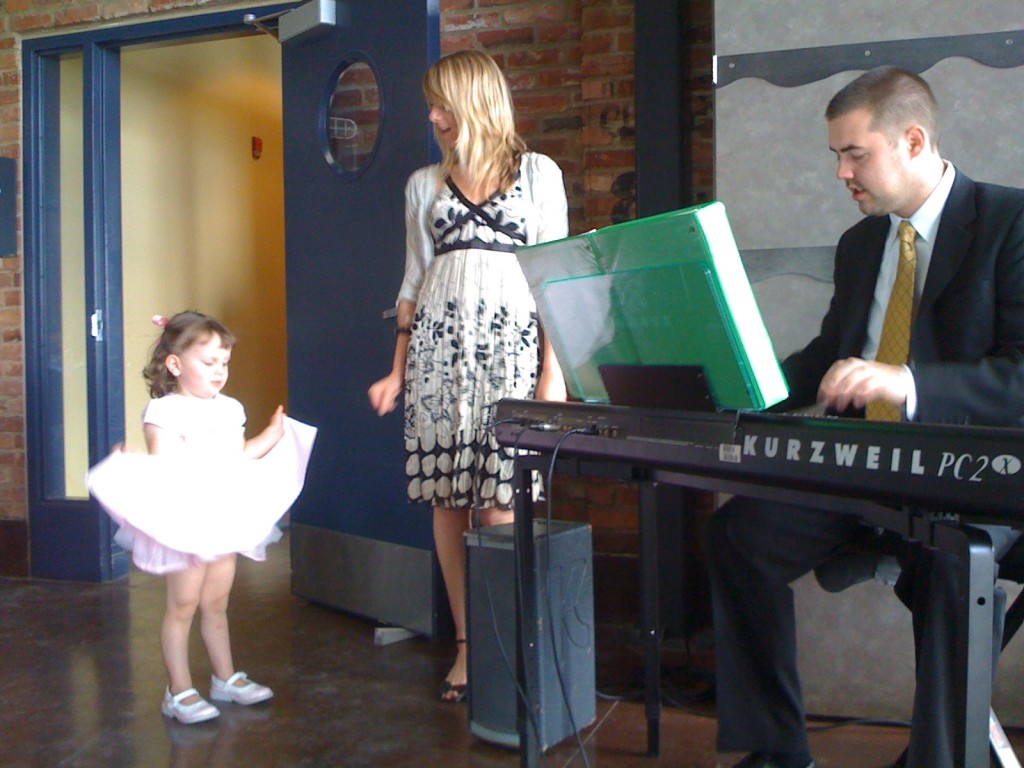 Katrina gives a dancing lesson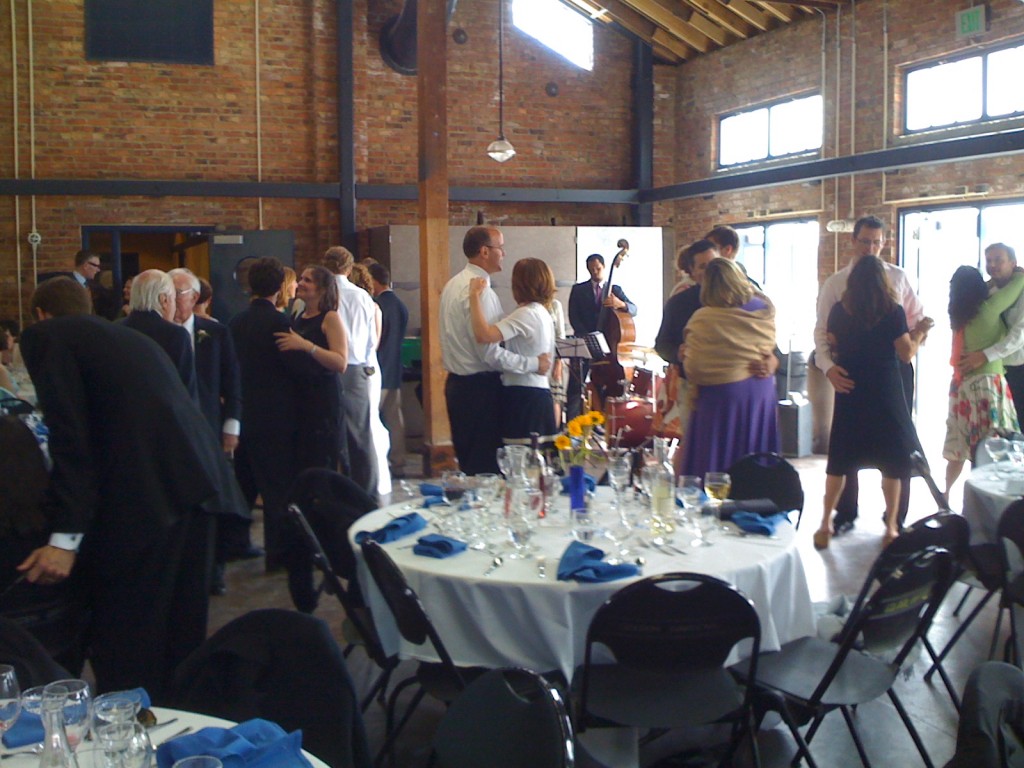 Gotta love a crowded dancefloor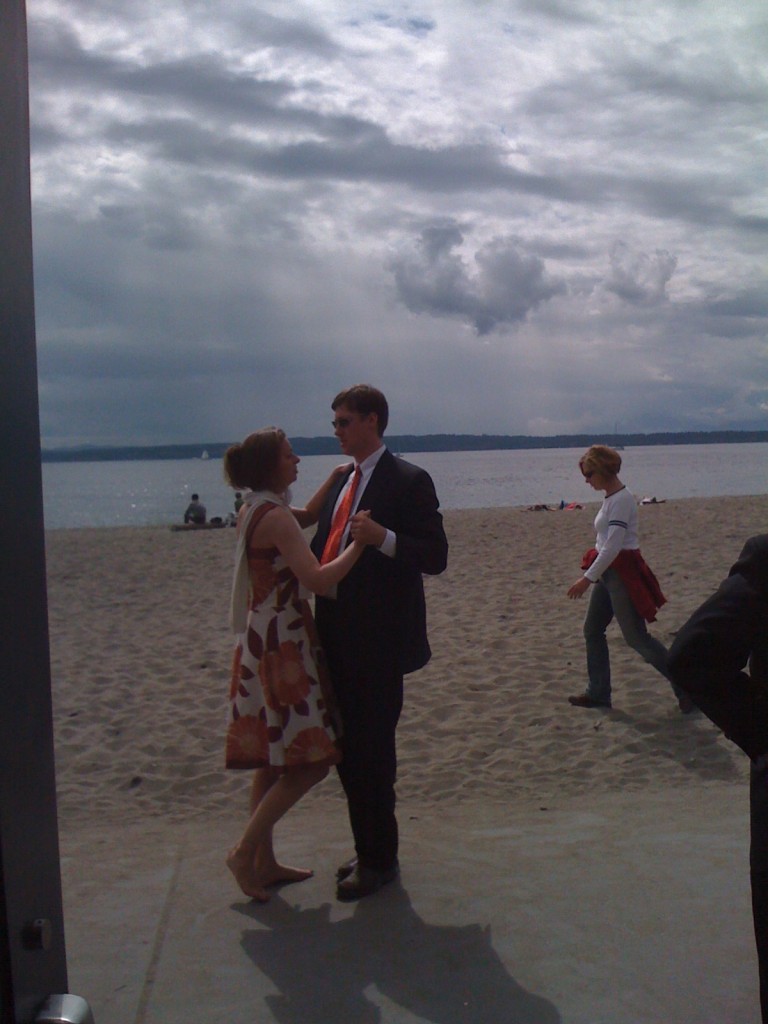 But nothing beats dancing barefoot on the beach!