The New Jason Parker Quartet CD is Complete!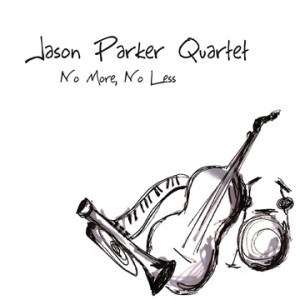 After months of planning, writing, arranging, rehearsing, recording, mixing, mastering, licensing, copyrighting, artwork-approving, liner note-writing and many different people-paying, the new Jason Parker Quartet CD "No More, No Less" is now complete! I sent the final files and master off to the replicator this week and should have the physical CD's in my hands sometime next month. The official release date is October 24th, and there will be a killin' CD Release Party at Lucid Jazz Lounge that evening. If you'd like to order a copy of the CD, please visit Jason Parker Music.com.
But I just couldn't wait until then to share the new music with the world, so I've made the mp3's available for download on my Bandcamp page. As of today you can stream the entire album there. If you dig it, I hope you'll consider purchasing it. And if you really dig it, tell a friend!