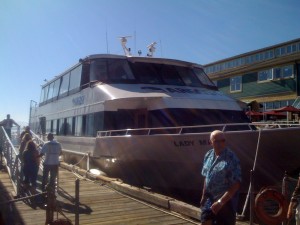 One great thing about being surrounded by so much water is the ability to have celebrations on boats! Thanks to Pam and Jon we had the pleasure of playing on Argosy Cruise's "Lady Mary" on Friday evening.
It was a picture-perfect night to be on the water, with clear skies, warm temperatures and a nice cool breeze once we got sailing. The ceremony itself was planned for the moment the sun set, with beautiful views of Mt. Rainier to one side and downtown Seattle to the other. I can't remember a more magical setting for a wedding!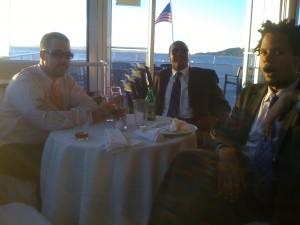 We had a wonderful time playing for Pam & Jon and their family and friends. We also took advantage of the beautiful setting to truly remind us what a spectacular part of the country we live in!
Yesterday I got a lovely email from Pam, who remarked, "You were fantastic at our wedding! Your quartet was perfect, just like the weather." Now that's what I like to hear!